As the home of the Project Delivery function across government, one of our roles in the IPA is to help recruit project delivery professionals. There are currently over 10,000 already, and the need is constantly growing.
 In September and October 2017, we reached out to departments across Government to collect and understand resourcing needs in the Project Delivery space. When reviewing the demands, it was a clear there was a common requirement for Project Managers (c.150) at a range of levels of seniority.
We then worked collaboratively to design, plan and implement a bespoke cross Government recruitment campaign to meet this demand at scale and pace.
This collaborative approach reduces the time to hire, strengthens the cross government Project Delivery brand and minimises internal competition.
We launched the campaign in November 2017, with the final close at the beginning of March 2018. As at 24th January we have received over 700 completed applications. Recruitment and selection is on a rolling basis whereby candidates are encouraged to submit an early application in order to be assessed at an earlier date.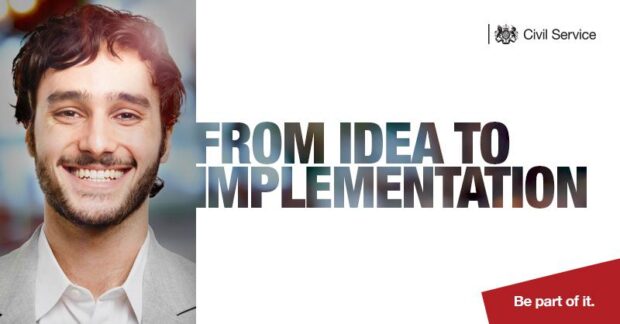 Who we are looking for
We're looking for Project Managers with passion and drive to support the delivery of projects, to join an innovative, vibrant community of professionals, working together to tackle the most important issues in the UK today.
We want to work with experienced Project Managers who excel at leading and delivering large, complex and challenging projects and programmes.
Some of the tasks you'll undertake are:
Project Delivery; creating and leading projects
Project Management; day to day management and leadership of the project team
Business case, budget and resources; coordination and development of business cases
Stakeholder Management; identify and manage collaborative stakeholder relationships
Risk Management; identify, monitor and proactively manage project risks and issues
Project Performance, Controls and Assurance; develop and maintain the project plan
Business Transformation; ensuring the strategic fit of the project with the wider organisational strategy
Next round of recruitment
We are now planning our next recruitment campaign and will continue to work with departments to fulfil Project Delivery demands across the profession.
Do you have project Delivery needs within your department? Could your department benefit from attracting talent collectively? If the answer is yes, then please get in touch: projectdelivery.recruitment@ipa.gov.uk.
To find out more about the opportunities to join the Project Delivery profession and make an application, please visit our recruitment page.