The IPA is committed to fairness and the promotion of equality of opportunity. Our D&I Group has been running for just over a year now, acting as champions for diversity and inclusion in the departments and raising awareness of the subject to all staff.
Headed by the IPA D&I Champion and Director of Operations Andy Lison, the group is made up of volunteers from every team within the IPA, of all ages, experience and gender.
The common thread that tie us together is a commitment to improving the workplace by respecting, appreciating, and understanding the unique characteristics, perspectives and life experiences that define us as individuals.
The D&I group was set up last year and in 2018 we plan to build on our success. In 2017 our immediate priorities were improving IPA declaration rates and incorporating our group into our revamped induction process.
This year we will go even further by launching a new campaign to  provide help and guidance to amend personal records with more detailed characteristics. This information will then be used to shape change within the IPA.
We will continue to hold a regular series of My Story Told events, an exclusive chance to hear from anyone with the IPA willing to share their story.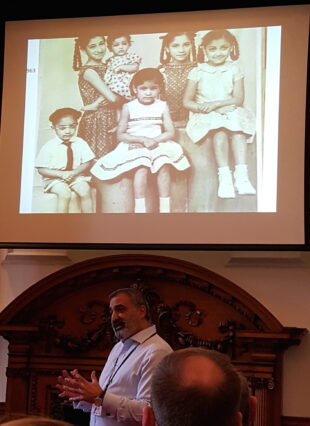 An attendee at the last event said, 'It was really interesting to hear such a personal family history. Events like this improve the workplace greatly by bringing colleagues together to share their stories and learn a little more about each other.'
We will also work to further embed D&I into IPA systems and processes. In part, ensuring that D&I issues raised in the 2017 People survey are monitored, tracked and addressed.
If you are passionate about promoting D&I here are some key dates for your diary coming up soon:
February: LGBT History Month

27th Feb - 5th March: National eating Disorder Awareness Week

8th March: International Women's Day
For more information please visit our page on the IPA website or contact us via ipa-diversity-and-inclusion-group@ipa.gov.uk.