This blog is part of the Infrastructure and Project Authority's Role Models Campaign, which aims to increase diversity at all grades in the Project Delivery Profession.
Karl Briggs is a Grade 6 Senior Project Manager in the Home Office. He works as part of a response team which involves being deployed into any area where a programme or project requires urgent assistance. He started his civil service career within HMRC as an Assistant Officer, working his way through grades in various professions before choosing a career in the Project Delivery Profession.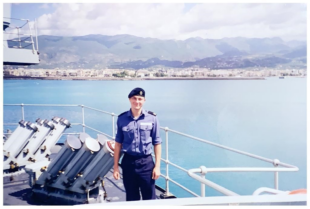 My Royal Navy career and accepting my sexuality
I live in St. Helens, which is a small town in Merseyside, North West England with my husband Matthew. I love travelling, adventure sports and going to the theatre. I started my working career in the Royal Navy at the age of 18 in the Communications and Weapons Engineering Department. At the time, I was still exploring my sexuality and didn't give it a second thought that I was gay, especially during the 1990s when being gay in the Navy was banned. During the course of my time in the Navy, I accepted my sexuality but kept it a secret as I felt unconformable 'coming out', especially when I had to share a room with 30 other men and therefore was worried about how they might have treated or viewed me differently. Due to the nature of my job, I was also regularly away from the security of home, family and friends. During my last year of service, the law changed allowing people who identified as LGBT to join the armed forces, and whilst it took a while for the culture to change, this was an important step forward.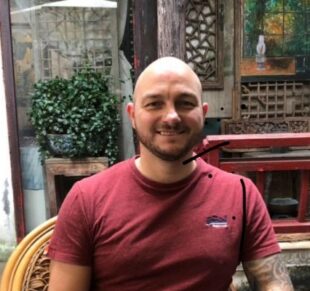 Leaving the Royal Navy and entering project delivery
After leaving the Navy I joined Cheshire Police as a civilian, which then led me to join the Civil Service and begin a career in project management. I didn't set out to do this, but through various roles, I eventually found myself as a Project Business Analyst, which then led to a Project Manager role. I have been very lucky within the Civil Service and never experienced any discrimination due to my sexuality. One aspect that I enjoy about my current role is that I get to deploy and experience all areas of the Home Office, but that does come with the challenge of frequently having to 'come out' to new people. I generally feel that one of the most difficult aspects of being LGBT is having to 'declare' your sexuality every time you meet new people or join new teams. While I have struggled with this in the past, in recent years I don't give it much thought and this could be attributed to the fact that when coming out I have been fortunate to not experience any negativity.
Diversity in the profession
The Project Delivery Profession delivers change for not only a diverse Civil Service workforce but also a diverse country. It is therefore essential that the Project Delivery Profession continues to have people within it that represent all walks of life.