It's the new year and a great opportunity to take stock of our efforts last December, when we published the latest National Infrastructure and Construction Pipeline.  
It was a heroic effort by a team of 15 IPA policy experts and data analysts, publishing an epic data set that lists all known projects and programmes, their costs and an accompanying analysis document to make sense of it all.
It shows every major infrastructure project and programme in the country and looks forward to the early 2030s. Overall, we estimate we will spend around £600 billion over the next decade, including both public and private investment. Its main purpose is to help businesses, investors and the supply chain plan for future projects. It's also a great resource for government to have all this information in one place.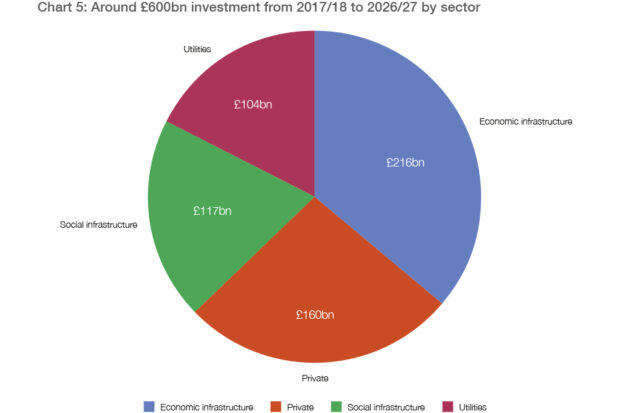 What many people don't know is that while we start on the Pipeline about 4 months before we publish, all the real hard work on analysing and quality-assuring the figures takes place over an intense 3-day period – with lots of late night cups of tea and pizzas! One member of the team referred to the task as the IPA's equivalent to the Budget. They also said 'never again'!
One of the biggest jobs is collecting and sorting out all the data which is already in the public domain, but stored in lots of different places and in lots of different ways. Every year it always comes as a surprise how difficult it is to put this data in one usable and consistent format. And we have been doing it since 2011!
It should be getting easier, but the list of projects gets longer and the team are always trying to come up with new ways of bringing the data to life and making it more accessible for the thousands of people who use it.
Throughout 2018, we will be going out to all the major industry events to showcase the Pipeline, in particular our new interactive map, so you can find projects near you.
Setting down in one place everything that is expected to be delivered across all the different infrastructure sectors is a huge task. We rely, and owe a huge thank you, to all our colleagues across Whitehall and external partners who play a huge part in providing the source data and working with us so patiently to the very end.
So, until the next time. Yes, we will look to update again later this year.