Rebuilding and Recovery
At the beginning of this year, no one could have foreseen the impact that COVID-19 would have globally. The United Kingdom has been no exception and we have all been affected by this pandemic.
While COVID-19 will remain part of our lives for the foreseeable future, it is essential that we begin to recover and rebuild as a country. The Prime Minister has stated that central to this will be a drive to "Build, Build, Build" and the transformation of our infrastructure.
This won't be a case of business as usual. The Prime Minister has committed that the Government "will invest in and accelerate infrastructure across the UK". We have already seen excellent examples of this during the COVID-19 crisis, such as the accelerated delivery of £175m worth of road and rail infrastructure.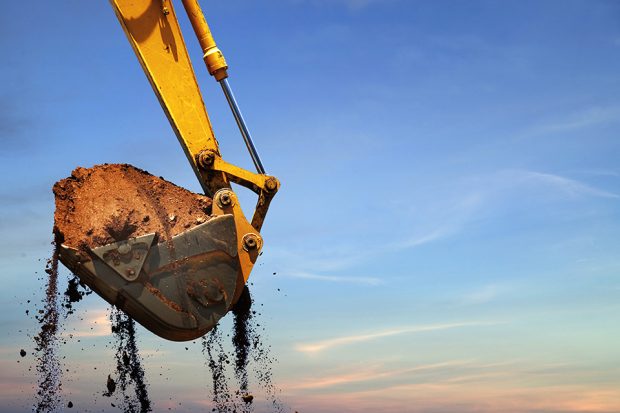 Getting the basics right
But while increased speed will play an important role in the rebuilding of the country, we must not neglect the importance of getting the basics right in how we deliver projects. That is one of the reasons why we recently published the eight principles for project success, a quick guide for project delivery professionals on things to get right for any project to succeed.
The principle that stands out to me is principle number two; "plan realistically".
We must invest time in thorough up-front planning to ensure that projects are deliverable and affordable before commitments are given. No amount of good engineering, management, and construction will provide much resilience if a project was the wrong one to begin with and even good project management will not recover the needed value in a poorly selected project.
The importance of front-end loading
That is why we need to target the front end of projects. In this context, front-end loading refers to the implementation of robust planning, design and preparation for project execution in the early stages of a project's lifecycle to improve the potential for a successful project.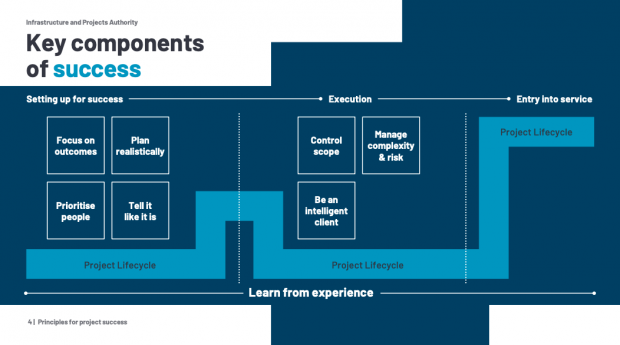 If we invest time and energy in setting projects up for success, we can obtain a clearer overview of the project lifecycle and make any required design changes when the cost of making these changes is still relatively low. Whilst successful project initiation can take more time at the start, this will be repaid many times over later on in delivery.
For example, this can be achieved through better and more consistent cost estimation and improved benchmarking capability. Inaccurate estimation of costs in the front end of projects may allow for the inadequate setting up of projects or the wrong projects being approved and selected.
If we target the front end of a project, using benchmarking and 'should cost' modelling, we can better prevent the wrong projects being selected. Similarly, not having an appropriate, robust plan, with clear decisions milestones, linked to your cost estimate will not work out well. Think of that well known statement " to fail to plan is to plan to fail". 
Creating a step-change
So while we are rightfully looking to accelerate the way in which we deliver infrastructure and major projects, we must not do this at the expense of dedicated and focused planning. These two points complement each other and are in fact inextricably linked.
It has been proven that projects that have focused on front-end loading take time and cost out of a schedule. They are typically 20% lower cost and 10-15% faster than average projects and considerably faster and lower cost than poorly defined projects.
If we focus on front-end loading and setting projects up for success in the early stages, we will create a step-change in the way we deliver major projects and move us closer to our ambition of nothing less than world class delivery.